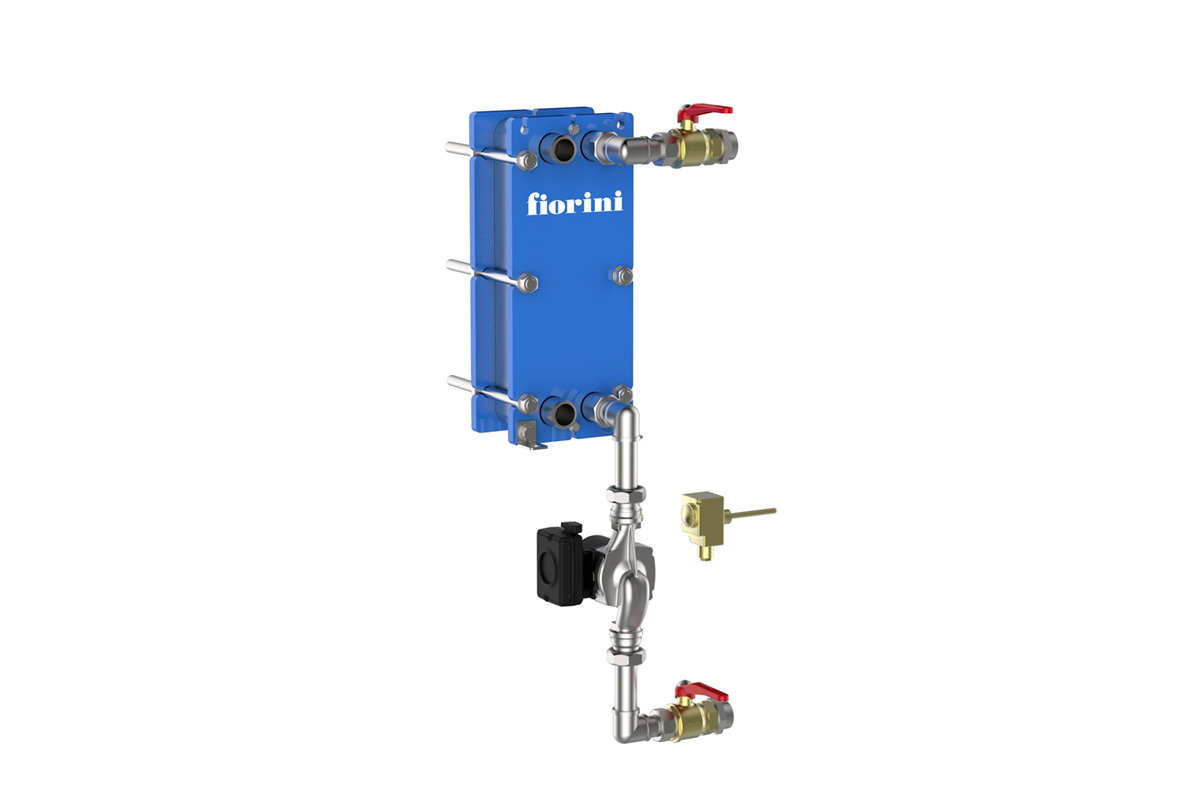 Fast heater for DHW with gasketed PHE
The Fiorini AFK fast heater allows a large amount of domestic hot water to be produced and stored in the storage tank, making it ideal for small- and medium-sized installations such as restaurants, hotels and sports centres.
The AFK kits are made up of a K042 gasketed plate exchanger, available in various configurations depending on the power that has to be exchanged, a highly efficient recirculation pump which allows water to be circulated between the exchanger and the storage tank, chrome-plated pipe fittings and thermostat.
The AFK kit is installed directly onto the storage tank's exterior, thereby reducing the overall dimensions.
Through the fast heater AFK kit for DHW, you can install a storage tank with less volume compared to a traditional water heater and you can customise the combination of the storage tank's volume based on the exchanger's heat capacity.
Equipping the storage tank with an external gasketed plate exchanger allows maintenance to be simplified to the greatest degree and operating costs to be cut in half.
FEATURES
Power range
From 35 to 200 kW
DHW production
From 859 to 4866 l/h
Exchanger
K042 from 9 to 33 plates
Plate heat exchanger
Inox AISI 316
Available accessories
SLC control unit and AFK insulation kit
Usage
Rapid DHW production