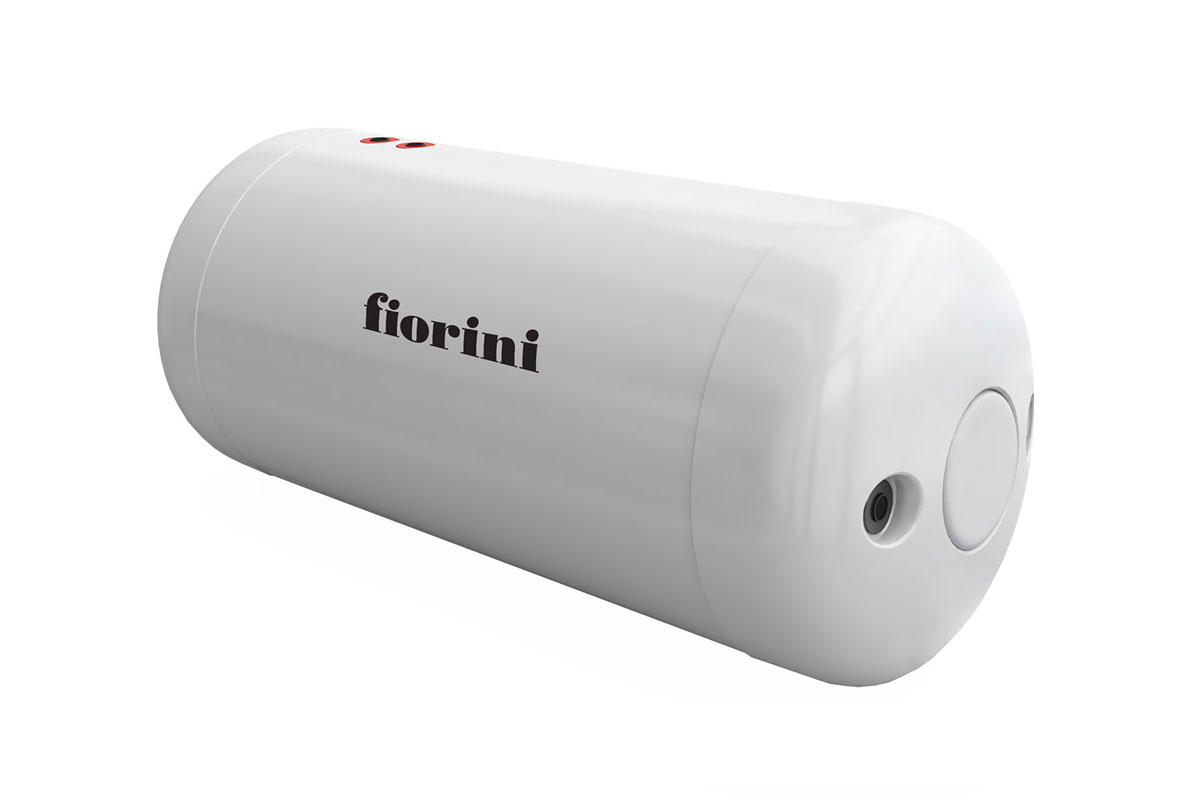 Double-wall water heater with coil
Fiorini double-wall water heaters are designed to produce domestic hot water by using a double-wall coil.
Heat exchange happens via the tank's exterior casing to which a double-wall is attached in which water from the heat generator flows.
The very large exchange area ensures: elevated power exchange, uniform temperature distribution through the domestic water and reduced heat loss from the same water.
The water heaters, from 100 to 140 litres, can be installed on the wall in a horizontal position thanks to the fixing brackets which can be ordered separately.
Fiorini double-wall water heaters come insulated in rigid polyurethane foam with exterior coating in white plastic and a magnesium anode. The treatment for internal protection is an inorganic glass-lining process.
FEATURES
Material
Carbon steel S 235 JR
Operational limits
95°C - 6 bar
Usage
DHW production and storage