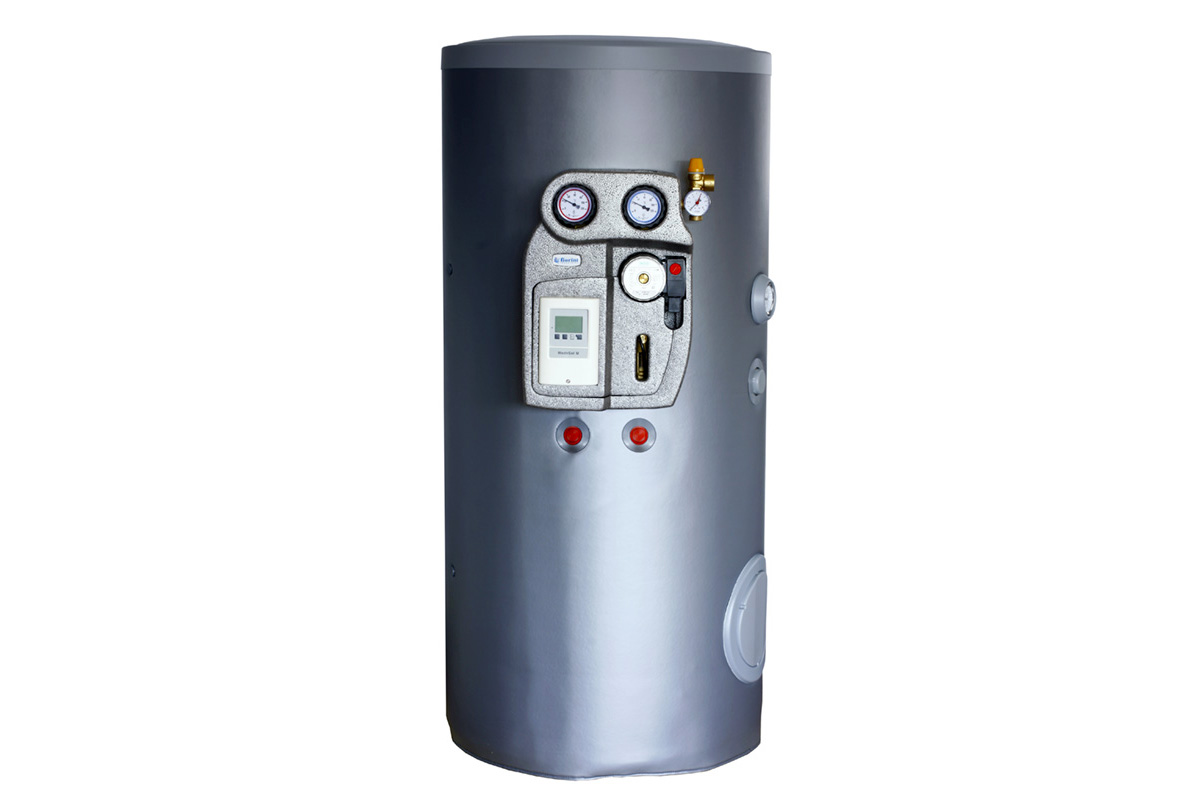 DHW production and storage with solar energy
The Smart 2 Solar Kit water heater is used to produce domestic hot water. It comes with a double fixed heat exchanger complete with S2 SOLAR 30 solar station.
The solar stations allows the lower exchanger to be quickly connected to any solar panel. Thanks to the pump unit and the electronic control unit, the entire solar power system can be managed without the need for any additional components.
The water heater's treatment for internal protection is an inorganic glass-lining process that guarantees excellent protection against corrosion.
Accessories supplied with the Smart 2 Solar Kit water heater are: adjustable height feet, safety valve and magnesium anode. Further accessories and standard equipment are available on request.
FEATURES
Material
Carbon steel S 235 JR
Operational limits
95°C - 10 bar
Usage
DHW production and storage with SOLAR energy