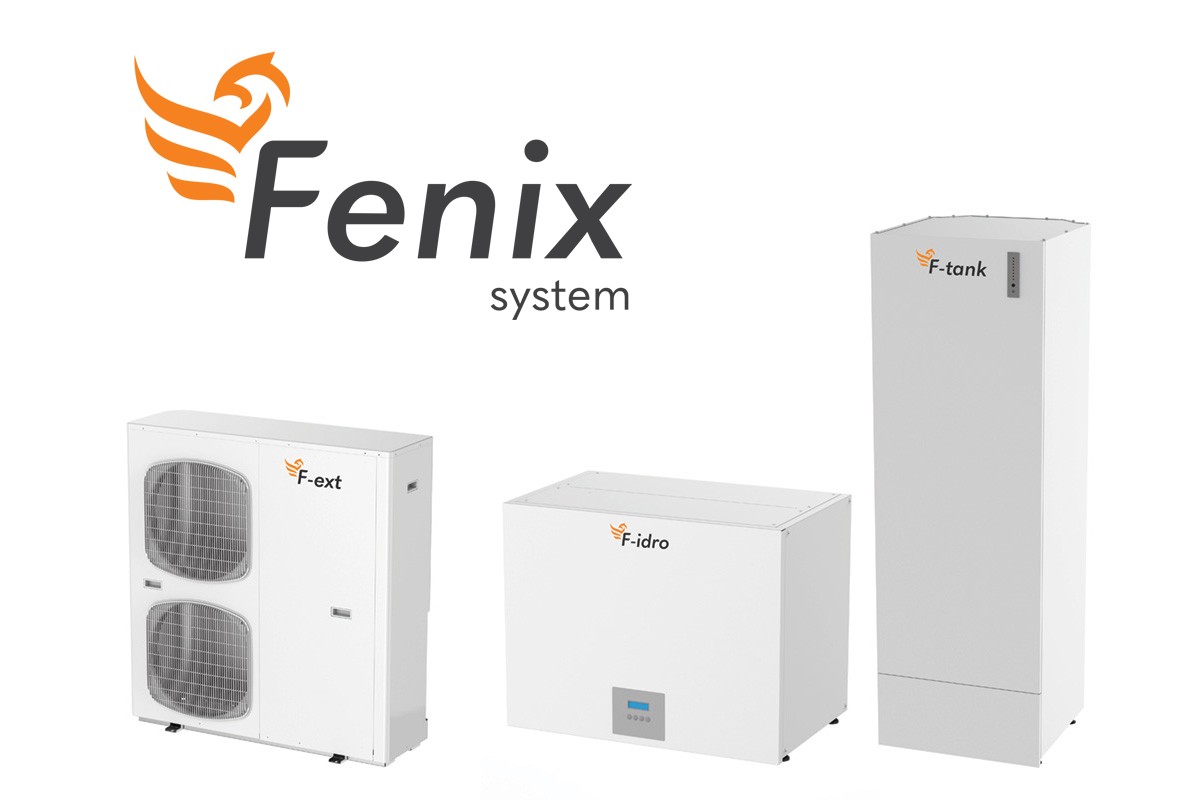 Hybrid heat pump for conditioning and DHW production
Fenix is the (DC) inverter heat pump system that is ideal for providing air-conditioning to homes or small businesses.
This Fiorini hybrid heat pump system simultaneously combines direct expansion terminals with hydronic terminals.
In addition, Fenix, produces domestic hot water through heat recovery, without interrupting the cooling cycle.
The added value offered by the Fenix system is in overcoming the classic constraints of a heat pump: heating or cooling by using hydronic terminals and direct expansion terminals simultaneously. And what is more, as the system cools, it produces free domestic hot water.
The hybrid heat pump system is created by simply combining an F-ext outdoor unit and some indoor units selected from the F-idro hydronic module, F-tank units for DHW and F-wall or F-duct direct expansion indoor units.
FEATURES
Power range
From 5 to 14 kW
Tax Incentives
Italian "Conto Termico 2.0" scheme and 65% tax credit
Modular system
Up to 45 combinations based on the needs
Operational limits
-32°C + 50°C
DHW temperature
Up to 75°C when cooling and 55°C when heating
Supplementary items
Thermal solar system or water heater management
Usage
Conditioning and DHW with air-water heat pump
ADVANTAGES
The Fenix hybrid heat pump, an inverter heat pump system for conditioning and for DHW production with heat recovery, offers various significant advantages that make this a complete, incredibly innovative, highly efficient, high quality product for conditioning residential or small service sector spaces and to produce domestic hot water.
The main advantages of the Fenix hybrid heat pump are:
Fast and effective cooling
DHW production and heat recovery
Dehumidification
Ease of installation
Immediate heating through natural convection
Greater distance between outdoor unit and terminals
Maintenance free
System operation and simultaneous DHW production
Free DHW in summer